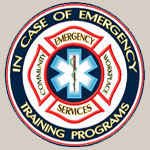 Professional Emergency Responder Training... Our professional rescuer courses are designed for people with job-related duties in emergency preparedness and response. This includes police, law enforcement and EMS personnel, fire fighters, emergency response teams, lifeguards and others who must take action in emergency situations. Most courses are held at your location.

---
PA DOH Continuing Education
We are a certified training center and continuing education sponsor site for The Pennsylvania Department of Health for continuing education credits for First Responders, EMTs, Paramedics and other EMS Providers. We can put on any class your organization needs and use the hours towards your State Certification. Most classes are held at your location for your convenience

---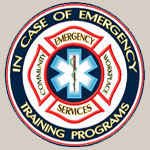 EMT Refresher Course
This course is designed to provide the EMT-Basic with the necessary 24 hours of continuing education needed for state recertification and renewal. This course also meets the criteria for the NREMT "24-hour Refresher" course requirement. This course can be held at your location if you have 12 or more students. Are you a PA or NJ EMT or First Responder that needs Con-Ed to re-certify?, is your National Registry up for renewal?, are you expired and need renewal?, are you looking for a refresher class to polish your skills and update your knowledge of local protocols and current national standards?.
The EMT-Basic Refresher Course meets the National Standard Curriculum for NREMT renewal and offers 24 Hours of Continuing Education for PA and NJ. If you are an expired EMT... The completion of this course along with filing the necessary EMT reinstatement paperwork with your local EMS region will renew your EMT. If you have individual Con-Ed needs and do not need the full 24 hours of Con-Ed, please let us know and we will make sure they are met.
---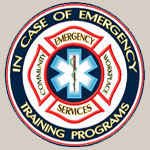 Emergency Response - First Responder Training
This course is a 40-52 hour program put on at your organiztions location. Emergency Responder is a comprehensive course designed for training first responders. The course follows the US Department of Transportaion First Responder National Standard Curriculum and meets ECC Guidelines. Recognized by states as a first responder course and meets standards for riding on an ambulance.



---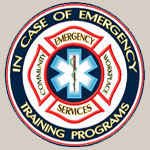 C.E.R.T. First Responder Training (40-52 Hours)
Certified Emergency Response Team - Emergency Responder is a comprehensive course designed for training first responders. The course follows the 1995 US DOT First Responder National Standard Curriculum and meets ECC Guidelines. Recognized by states as a first responder course and meets standards for riding on an ambulance.



---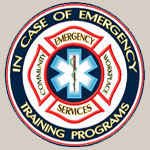 CPR/AED for the Professional Rescuer
CPR/AED for the Professional Rescuer teaches students to respond to breathing and cardiac emergencies in adults, children and infants, use an AED on an adult or child victim of cardiac arrest and use personal protective equipment to stop bloodborne pathogens and other diseases from spreading.



---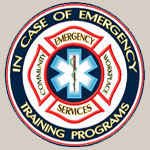 Sudden Cardiac Arrest Drill
This is a simulation drill designed to provide you with realistic hands-on experience while caring for a patient who has experienced sudden cardiac arrest. This drill is meant to be a learning tool, preparing you and your organization for the order and application of skills learned during a CPR/AED course. This drill is meant to be used as a hands-on real time practice after CPR/AED training or as a refresher, in conjunction with a bi-annual CPR and AED course. It runs approximately two hours or more, depending on class size, and students are met with immediate constructive feedback from the instructor and their peers. Students are then allowed to run through the drill again, implementing the ideas and feedback from the first run, in order to improve upon their performance. This is a truly beneficial learning tool, to assure you and your staff are thoroughly prepared for a Sudden Cardiac Arrest.
---
HAZCOM - Hazard Communication
Hazard Communication (HAZCOM) training will help you to understand the potential dangers of the chemicals in your workplace. It will teach you how to identify chemicals and how to read the warning labels. You will learn how to access and read your organization's hazardous material manuals. You will be taught how to read warning labels and Material Safety Data Sheets (MSDS). Most importantly, you will learn the necessary information to keep yourself and others safe.

---
ACLS - Advanced Cardiac Life Support
Advanced Cardiac Life Support course is totally redesigned for healthcare providers who either direct or participate in the resuscitation of a patient, whether in or out of hospital. Through the ACLS course, providers will enhance their skills in the treatment of the adult victim of a cardiac arrest or other cardiopulmonary emergencies. ACLS emphasizes the importance of basic life support CPR to patient survival; the integration of effective basic life support with advanced cardiovascular life support interventions; and the importance of effective team interaction and communication during resuscitation. ACLS is based on simulated clinical scenarios that encourage active, hands-on participation through learning stations where students will practice essential skills individually, as part of a team, and as team leader. Realistic simulations reinforce the following key concepts: proficiency in basic life support care; recognizing and initiating early management of peri-arrest conditions; managing cardiac arrest; identifying and treating ischemic chest pain and acute coronary syndromes; recognizing other life-threatening clinical situations (such as stroke) and providing initial care; ACLS algorithms; and effective resuscitation team dynamics.
---
PALS - Pediatric Advanced Life Support
PALS is intended for emergency personnel in intensive care or critical caredepartments and emergency medical providers responsible for the well-beingof infants and children. The overall goal of the PALS course is to provide healthcare professionals with didactic and psychomotor skills training in the recognition and treatment of conditions that may lead to a cardiopulmonary arrest in an infant or child. PALS incorporates both prehospital and hospital management of pediatric emergencies. PALS program materials are based upon the most recent science, treatment recommendations and guidelines. PALS has been nationally approved by the Continuing Education Coordinating Board for Emergency Medical Services (CECBEMS*). CECBEMS is the national accrediting body for Emergency Medical Services continuing education courses and course providers, and employs a peer-review process for accreditation similar to other healthcare professions.
---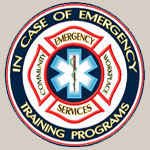 Emergency Oxygen
Administering Emergency Oxygen gives participants the knowledge and skills necessary to provide care to a victim of a breathing emergency using breathing devices, including resuscitation masks, bag-valve-mask resuscitators (BVMs) and emergency oxygen.




---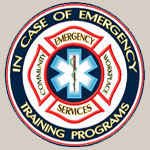 Bloodborne Pathogen Training
Preventing Disease Transmission. A two-hour training module for employers and employees who, while on the job, may be exposed to blood or other body fluids that could cause infection. Employers may offer this program as part of their compliance with OSHA regulations. Available in English and Spanish.



---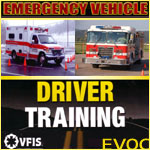 Emergency Vehicle Operators Course (EVOC)
The Emergency Vehicle Operations Course (EVOC) is designed to provide EMS operators with the knowledge and skills necessary to safely operate an Emergency Vehicle in emergency and non-emergency mode. The Pennsylvania Department of Health requires that all EMS operators take this course prior to driving an Emergency Vehicle. Topics covered include legal aspects of Emergency Vehicle operations, navigating and route mapping, driver roles and responsibilities, basic driving skills, and proper driving procedures. The course is 16 hours in duration and is held over a three-day weekend. The first day of the course is in the classroom. The second day of the course includes hands on Emergency Vehicle driving on a course. Participants will receive 16 hours of Pennsylvania continuing education credits upon successful completion of the course. This course has been produced by VFIS.
---
Smart Triage Training
The prime objective is to assist emergency personnel and rescue teams to manage the incident, communicate with each other, conduct rapid effective triage and ultimately save the maximum number of lives. By using the knowledge, experience and best practices gained from multiple casualty events all over the globe, the Smart Incident Command System is second to none. Designed by rescue professionals, for rescue professionals, this fully integrated system of equipment and training is proven in the field to have a positive impact on all types of disaster and emergency. Every component of Smart Equipment is made from advanced materials and built, without compromise, to cope with the harshest environments and the most demanding incidents worldwide.
---
Disaster Preparedness Program
Throughout time mankind has been dealing with the threat of disaster. Disasters come in two forms, natural or manmade. Sometimes disasters can strike without warning. Your only defense is your ability to be prepared. The Disaster Preparedness program helps you to prepare for a disaster and devise a strategy that encompasses the necessary steps that must be taken before, during and after a disaster.

---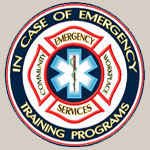 Child Safety Seat Inspections... We are also certified to inspect child car seats for the safety of your small children and have an instructor on staff who attended a 5 day course to become certified as a child passenger safety technician (CPST), Nationally Certified through the National Child Passenger Safety Board, Safe Kids Worldwide and the National Highway Traffic Safety Administration (NHTSA). We offer group inspections at your location or individual inspections on an "on call" basis.
---