For Your Community | For Your Workplace | For Professional Rescuers
---
Health and Safety Services for your Community
Emergency Medical Training...

From CPR, First Aid and Automated External Defibrillator (AED) training to injury prevention courses, bloodborne pathogens training and community disaster education, you can team up with the most trusted name in health and safety training for nearly a century. ICE training offers complete, flexible programs that help you, your family and your community stay prepared for virtually any life-threatening situation. Build the program that works for you using our modular curriculum. Contact us for more information.
---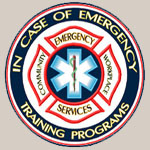 CPR & AED for Adults, Children & Infants
CPR and AED for Adults, Children, and Infants is a workplace-focused, comprehensive training program in emergency resuscitation for the lay rescuer. It is designed to teach students how to perform resuscitation for patients of all ages who are victims of Sudden Cardiac Arrest, as well as those who are unresponsive or choking. CPR and AED for Adults, Children, and Infants includes training in the use of an Automated External Defibrillator (AED) and can be combined with first aid training to help meet OSHA requirements for first aid training in the workplace.
---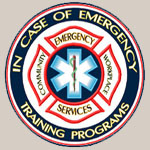 Standard First Aid with CPR/AED - Adult
Prepare your staff with the knowledge and skills necessary to prevent, recognize, and provide basic care for injuries and sudden illnesses until advanced medical personnel arrive and take over. This course covers first aid, adult CPR and AED training. First Aid and CPR training without learning AED skills is also available in a course.



---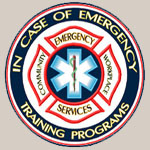 Sudden Cardiac Arrest Drill
This is a simulation drill designed to provide you with realistic hands-on experience while caring for a patient who has experienced sudden cardiac arrest. This drill is meant to be a learning tool, preparing you and your organization for the order and application of skills learned during a CPR/AED course. This drill is meant to be used as a hands-on real time practice after CPR/AED training or as a refresher, in conjunction with a bi-annual CPR and AED course. It runs approximately two hours, depending on class size, and students are met with immediate constructive feedback from the instructor and their peers. Students are then allowed to run through the drill again, implementing the ideas and feedback from the first run, in order to improve upon their performance. This is a truly beneficial learning tool, to assure you and your staff are thoroughly prepared for a Sudden Cardiac Arrest.
---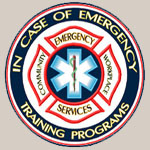 Pet First Aid
Pet First Aid is also available and is a handy reference guide for cat and dog emergencies. Created by the American Red Cross, Pet First Aid provides assistance to people whose pets are ill or injured. ICE offers a pet first aid course.




---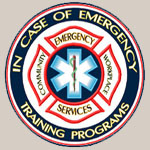 Child Safety Seat Inspections
We are also certified to inspect child car seats for the safety of your small children and have an instructor on staff who attended a 5 day course to become certified as a child passenger safety technician (CPST), Nationally Certified through the National Child Passenger Safety Board, Safe Kids Worldwide and the National Highway Traffic Safety Administration (NHTSA). We offer group inspections at your location or individual inspections on an "on call" basis.
---
Please contact I.C.E. at:
Phone 484-315-8120 * Fax 484-315-8268 or E-Mail Us.

ICE Training Center © 2016 * All Rights Reserved