Professional Rescuer EMS Training... Our professional rescuer courses are designed for people with job-related duties in pre-hospital emergency response and preparedness. This includes doctors, nurses, police, law enforcement and EMS personnel, fire fighters, business and industry response teams, lifeguards, flight attendants, and others who must take action in emergency situations. Most courses are held at your location.


PA DOH Continuing Education

We are a certified training center and continuing education sponsor site for The Pennsylvania Department of Health for continuing education credits for First Responders, EMTs, Paramedics and other EMS Providers. We can put on any class your organization needs and use the hours towards your State Certification. Most classes are held at your location for your convenience

---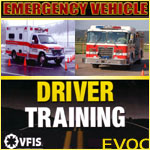 Emergency Vehicle Operators Course (EVOC)

The Emergency Vehicle Operations Course (EVOC) is designed to provide EMS operators with the knowledge and skills necessary to safely operate an Emergency Vehicle in emergency and non-emergency mode. The Pennsylvania Department of Health requires that all EMS operators take this course prior to driving an Emergency Vehicle. Topics covered include legal aspects of Emergency Vehicle operations, navigating and route mapping, driver roles and responsibilities, basic driving skills, and proper driving procedures. The course is 16 hours in duration and is held over a three-day weekend. The first day of the course is in the classroom. The second day of the course includes hands on Emergency Vehicle driving on a course. Participants will receive 16 hours of Pennsylvania continuing education credits upon successful completion of the course. This course has been produced by VFIS.
---
Paratransit Vehicle Driving Course

The Emergency Vehicle Operations Course (EVOC) is designed to provide a safe and pleasant experience to their clients. Through the Paratransit Vehicle Driving training program, driving safety will be addressed such as safe driving, distracted driving, accelerating and braking, turning, merging and backing up. The objective of this program is to make you aware of, and point out ways to modify a number of routine driving tasks to provide a more pleasant experience for the client.
---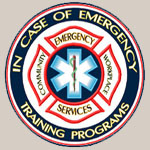 CPR/AED for the Professional Rescuer

CPR/AED for the Professional Rescuer teaches students to respond to breathing and cardiac emergencies in adults, children and infants, use an AED on an adult or child victim of cardiac arrest and use personal protective equipment to stop bloodborne pathogens and other diseases from spreading.



---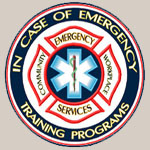 Sudden Cardiac Arrest Drill

This is a simulation drill designed to provide you with realistic hands-on experience while caring for a patient who has experienced sudden cardiac arrest. This drill is meant to be a learning tool, preparing you and your organization for the order and application of skills learned during a CPR/AED course. This drill is meant to be used as a hands-on real time practice after CPR/AED training or as a refresher, in conjunction with a bi-annual CPR and AED course. It runs approximately two hours or more, depending on class size, and students are met with immediate constructive feedback from the instructor and their peers. Students are then allowed to run through the drill again, implementing the ideas and feedback from the first run, in order to improve upon their performance. This is a truly beneficial learning tool, to assure you and your staff are thoroughly prepared for a Sudden Cardiac Arrest.
---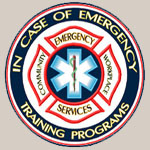 Emergency Oxygen

Administering Emergency Oxygen gives participants the knowledge and skills necessary to provide care to a victim of a breathing emergency using breathing devices, including resuscitation masks, bag-valve-mask resuscitators (BVMs) and emergency oxygen.




---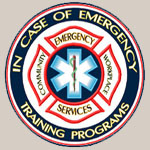 Bloodborne Pathogen Training

Preventing Disease Transmission. A two-hour training module for employers and employees who, while on the job, may be exposed to blood or other body fluids that could cause infection. Employers may offer this program as part of their compliance with OSHA regulations. Available in English and Spanish.



---
Please contact I.C.E. at:
Phone 484-315-8120 * Fax 484-315-8268 or E-Mail Us.

ICE Training Center © 2016 * All Rights Reserved